Workspace ONE Access 'Mind Map'
While attending the very valuable VMware Access Bootcamp training I got overwhelmed by all moving parts that are to be explored in this great product. During the course, of which most video content is available on VMware's TechZone, you will experience a tsunami of information. I found it hard to remember which feature is to be found where and what relation it has to other pieces. That's why I decided to create a [sort of] mind map visualizing all Identity & Management items including the relation to Apps&Catalogs. Below my current understanding of Access I&M/Apps. Use it to your advantage!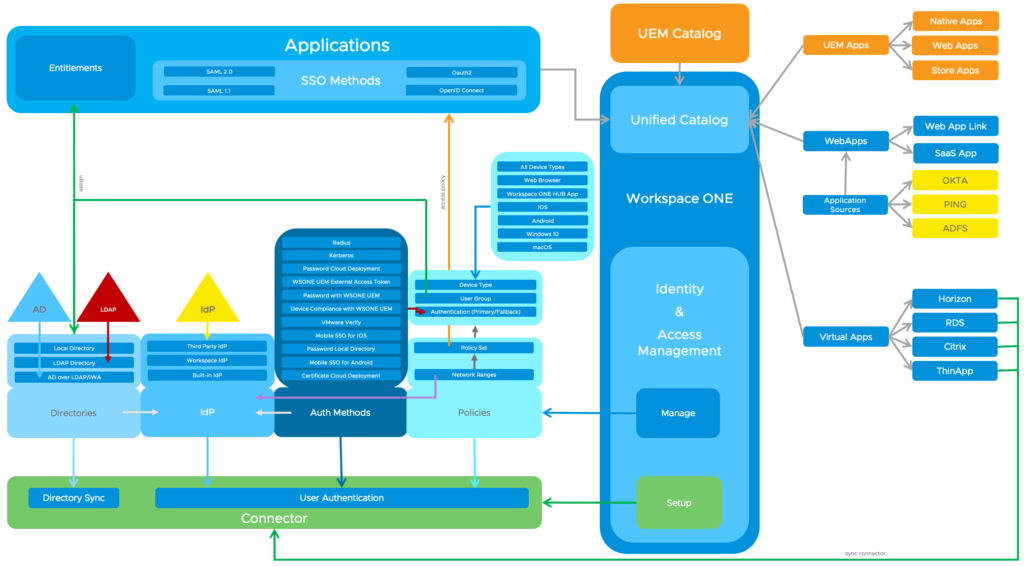 Please remember this overview is not intended to explain the functionality of each item, but more a guidance to find that piece you need and to recognize where it relates to.
As you may know Workspace ONE Access (previously called VMware Identity Manager) is becoming more and more important for our vRealize Suite and Workspace ONE products. Therefore VMware is actively working on improving, merging and expanding the product. We have already seen the long awaited upgrade to the PhotonOS based appliance and for the near future we can expect some very interesting developments on new-style connectors.