Integrating vLCM with UMDS and/or HPE OneView
With the new vSphere 7 vLCM capabilities we are able to integrate with our own and third-party patch-store products to provide vLCM with the needed patches, drivers and firmware in an attempt to update our servers with a single cluster image.
This all sounds very nice but along the way we may encounter several issues with certificates, downloading patches and usage of proxies. Without covering all the little details I tried to visualize the concept and summarize the issues you might encounter for which we have some fixes available.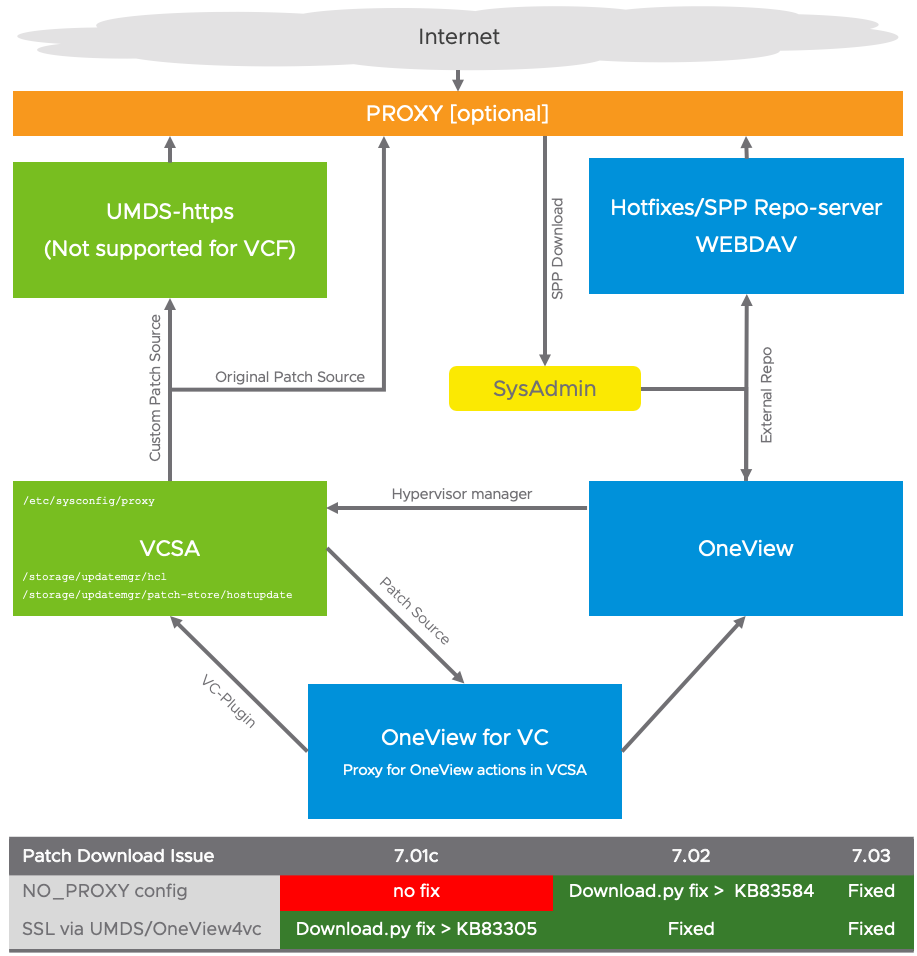 Unfortunately, for VCF customers we encounter a showstopper when using a proxy to connect to the internet. This is because VCF does not yet include ESXi 7.0U2 and therefore VCF-customers will have to wait for the VCF 4.3 release to apply the corresponding KB.